As heard on The Discovery Channel, ABC, FOX, ESPN, Paramount Plus, The Weather Channel, BBC America, and many more

Matt K Baker Demo Reels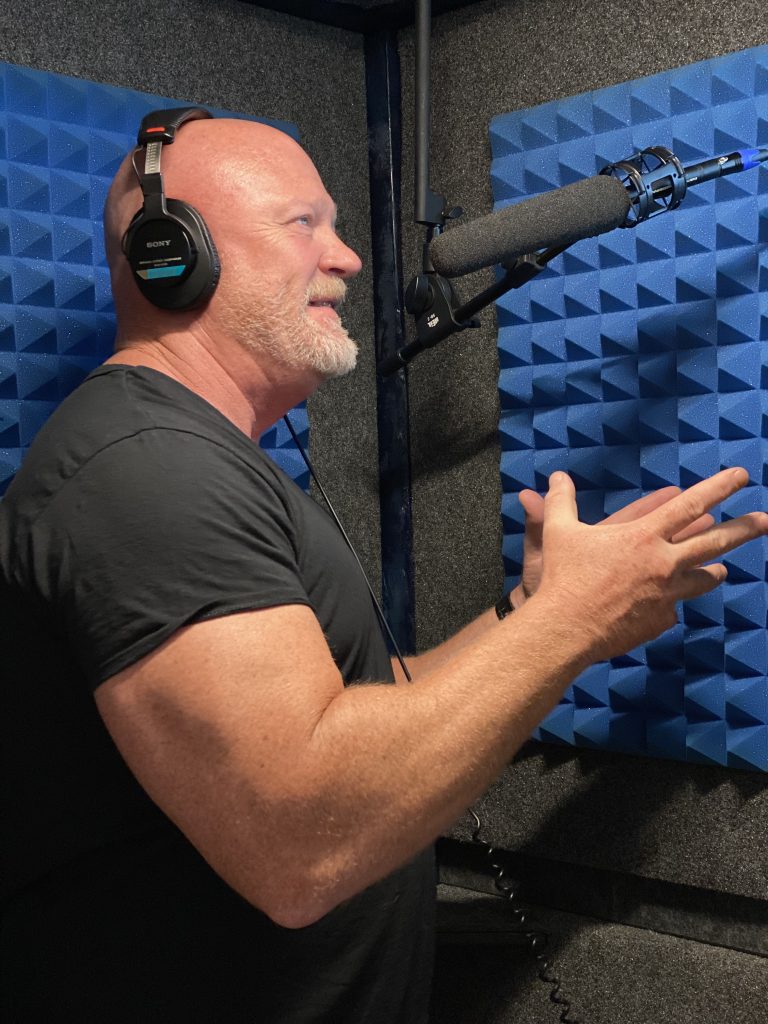 - COMMERCIAL

1:13

- NETWORK PROMOS

1:24

- NARRATION

2:04

- ELEARNING & EXPLAINER

1:26

- RADIO IMAGING

1:11
 About
So there I was . . .
Standing behind the mic, your script on the copy stand, waiting on the word. The audio engineer taps the talkback and says, "Take one."
And I begin to narrate a thrilling tale of adventure . . . Or a commercial for an exciting new product . . . or a promo for a cool  show.
Every day, I roll out of the rack, hit the iron, and then use my voice for the Discovery Channel networks, ABC, FOX, ESPN, Paramount Plus, The Weather Channel, BBC America, Reelz, CuriosityStream, Pandora Radio, and ARS/Rescue Rooter, among others.
From a studio of my own design and construction in the Nation's Capital, I turn projects around lightning fast for clients all across the globe, connecting through Source-Connect, iPDTL, Zoom, or old school phone patch.
Hit me up for scratches and bookings, or just to kick some ideas around. If you want a voice that sounds like he's been there, I'm your Big Bald guy.
TriVO Pursuits
Three voiceover actors, one game of trivia. Join us as we talk about our voice over careers and try to win some trivia along the way.
Episode 6: Anthony Mendez is a Virgin
Join us as we totally annihilate 2-time Emmy-nominated actor, Anthony Mendez.
Anthony is best known as the narrator on the CW's Jane the Virgin for which he earned those two Emmy® noms in the category of Outstanding Narrator. Yeah, he thought he was pretty cool until he received a THIRD Outstanding Narrator nomination (2019) for his work on PBS's three-part documentary series, Wonders of Mexico. Okay, so, we admit it…. Anthony is a big deal. 
He can also be heard narrating the upcoming Disney+ series Foodtastic (hosted by Keke Palmer). 
Find us on instagram: https://instagram.com/trivopursuits
Find us on TikTok: https://www.tiktok.com/@trivopursuits
Search Results placeholder